Season 3 Buffy The vampire Slayer – Spike's back in Sunnydale!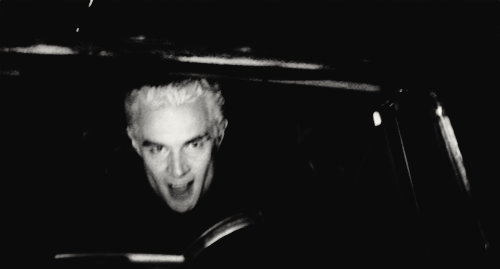 for a big monstruous ride.
In season 3 spike appearing as a comic caracter

Comic, romantic, pathetic, tragic caracter with big evolution through the serie BTVS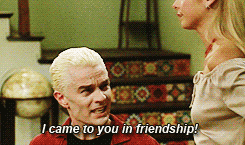 also spike's plays with horror topics and terrific image and emotions.
rebel and intelligent and BRAVE

but Cute and  smart

How to say how a brillant actor James marsters is ??

as a Monster, But so human kinda
With mythic quotes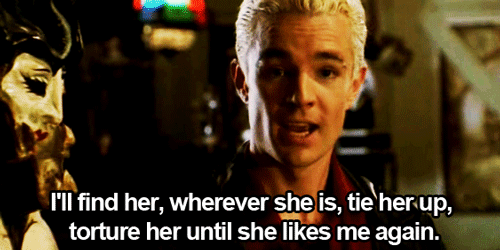 also terrific, and

PUNK.

and : SEXY OMG !!!
and sexy.
OMG….
It's a great pleasure for me and part of the buffy family, spuffy and fans. 🙂
DID I MENTION Spike was SEXY???